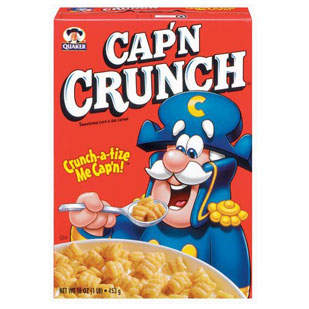 Cap'n Crunch is just $1.00 a box (When you buy 4) at Safeway!
Match this with the .50 printable HERE
or the .50 any Cap'n Crunch insert coupon from this weeks Smart Source
That makes them .50 a box, so use your doublers and you don't even have to pay a cent!
That's FREE CEREAL!